I'm excited to be a mom one day (afterall, I do have a "Future Babies" Pinterest board) but right now, it's a lot more fun to be an Auntie. Our circle has welcomed in quite a few babies in the last couple of months and there are still 4 more on the way! My work bestie is the newest Mama I know and I could not be more excited. The Mr. and I are going tomorrow afternoon to visit the happy family and meet the little guy. I already made a blanket/play mat for him, but I thought that something personalized would be a good bet now that he has arrived.
After scouring the web for something sweet, I found this birth announcement art on Etsy: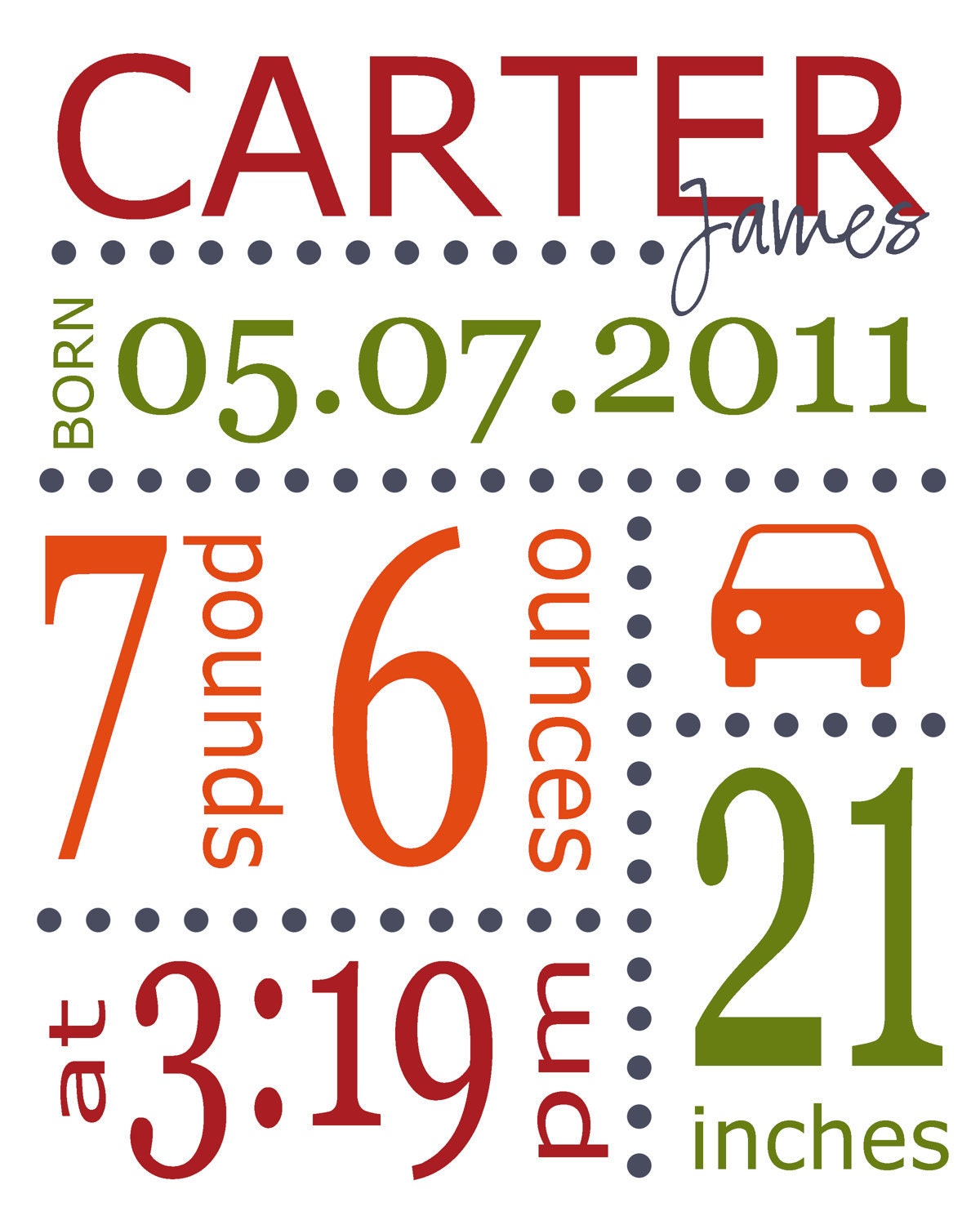 I was totally ready to buy it but I realized, there were no images that fit the theme of his nursery... womp womp. Then I figured, seriously, how hard could this be to make?!
Turns out, not that hard at all. I ended up using PowerPoint (I'm weird, I know) and I think my version came out adorable!
While there would have been more creative freedom in PhotoShop, PowerPoint was not that difficult and allowed me to do everything that I needed to do. It took about 2 hours* and was only a matter of:
figuring out what information to include (first name, middle name, last name, birthdate, weight, length, location)

what color scheme to use (varied blues and brown -- nursery colors)

creating an appealing layout (all horizontal, but different sizes and used an 8x10 canvas)

using a font that fit (this was probably what took the longest because I have hundreds of fonts)
*It probably would have taken an hour or less; however, we were watching Usual Suspects and it was after 11pm
After taking Aubrey to the vet this morning, I printed it on brown craft paper and used a simple frame. Finished product?